|

Non Merchandise Suppliers
NON MERCHANDISE SUPPLIERS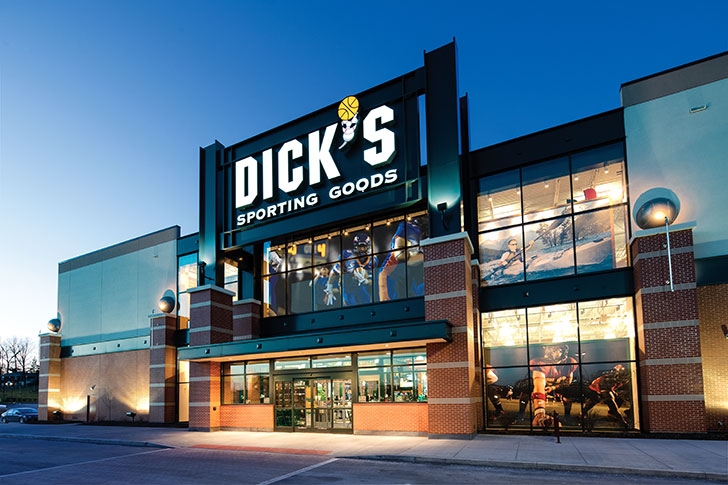 Our non-merchandise suppliers provide goods and services for use within our stores, distribution centers or store support center environments. The below resources align our mutual commitment with our processes, to ensure we drive customer service, quality and innovation.

Interested in Becoming a DICK'S Sporting Goods Supplier?
We hold ourselves and our vendors to the highest standards. For additional information, review the following items:
DICK'S Vendor Code of Conduct
Use of Electronic Funds Transfer (EFT) for payments, ACH required for domestic vendors, Wire required for foreign vendors


Supplier Inclusion & Diversity at DICK'S Sporting Goods
While every Business Unit at DICK'S Sporting Goods has specific objectives, needs and requirements to support our stores and the experience of our customers, our Non-Merchandise Procurement group continuously looks for certified diverse suppliers who can provide innovative, competitively priced goods and services, support the communities we live and work in, and enhance our ability to deliver exceptional value to our customers, employees and shareholders.
Diverse Supplier Classifications
Disadvantaged Business Enterprise (DBE)
HUBZone Small Business Concern (HUBZ)
Lesbian, Gay, Bisexual, Transgender, Queer (LGBTQ+)
Minority Business Enterprise (MBE)
SBA Small Disadvantaged Business (SDB)
Disabled Veteran Business Enterprise (DVBE)
Small Business Enterprise (SBE)
Veteran-Owned Small Business (VOSB)
Woman Business Enterprise (WBE)
Women-Owned Small Business (WOSB)
Service Disabled Veteran-Owned Small Businesss (SDVOSB)
Disability-Owned Business Enterprise (DOBE)
If your company falls into one of these categories, we invite you to submit your certification details and information about the goods and services you provide to SupplierDiversity@dcsg.com, so that we can engage with you on upcoming opportunities.
If you experience any difficulty accessing or using this page, please contact customer service at 1-877-846-9997
Contact Us
Non-Merchandise Accounts Payable related questions:
eSettlements related questions:
Non-Merchandise Purchase Order related questions:
Non-Merchandise Procurement related questions:
Questions related to account, ACH, vendor set-up:
Questions related to Supplier Diversity:
References
Most Recent
Forms

DSGN - Blank W-8 BEN

DSGN - Blank W-8 BEN-E

DSGN - Blank W-8 BEN-E Instructions

DSGN - Blank W-8 ECI

DSGN - Blank W-8 IMY

DSGN - Blank W-9

Electronic Payment Information

Sample Invoice
Procurement

Example Purchase Order

Purchase Order Terms And Conditions