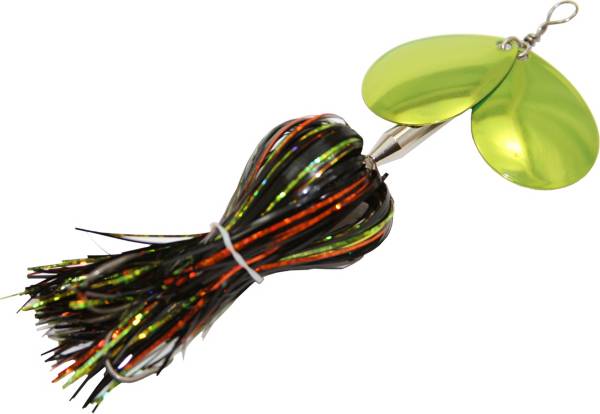 Musky Mayhem Micro Double Cowgirl Hard Bait
Please enter your email so we can notify you when the item is in stock
Musky Mayhem Micro Double Cowgirl Hard Bait
The Micro Double Cowgirl Hard Bait gives you the power to pull in bass, pike and muskie. This bait is equipped with 2 Colorado blades that create incredible vibration in the water. In addition, the Musky Mayhem® Micro Double Cowgirl Hard Bait features a brightly colored flashabou skirt for lifelike action.
FEATURES:
Double blade design creates vibration in water
Flashabou skirting for lifelike action
Designed for bass, pike or muskie
Blade Type: #4.5 Colorado
Hook Size: 1/0
Length: 5"
Weight: 3/4 oz.