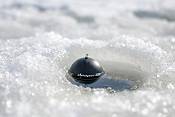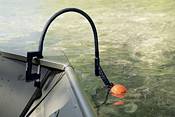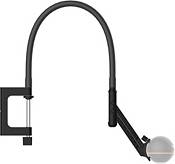 Deeper Smart Sonar PRO Fish Finder
Highlights
Syncs with Smartphone Offering Advanced Display and Features
Sends 15 Scans Per Second
Suitable as an Ice Flasher in Winter
SONAR:
Syncs with smartphone offering advanced display and features
Sends 15 scans per second for quick finding
Wide water coverage features 55 ° beam size with 15 ° narrow beam for zooming in on targets
260 ft. water depth and 330 ft. casting distance
Suitable an ice flasher in winter for year-round versatility
Use app for easy fishing:
Fish arch and bait ball viewing
Fish icon adding with depth tags and fish sizes
Locates structure, features, and vegetation
Shows bottom contour with hardness and consistency
Depth and water temperature information
Logging for catches with photos and detailed notes writing technique, equipment, and baits or lures used
Display color choice with 3 options
NAVIGATION:
Speaks with smartphone GPS navigation
Map out live bathymetric information in any water
Marking of favorite fish spots, boat launching locations, camping sites, parking places, and other spots of interest
CONNECTIVITY:
Fast WiFi offers quick readiness to troll, scan, map, and catch
ADDITIONAL DETAILS:
Smooth trolling allows easy streamline movement
Includes free flexible arm mount
Large 44 lb. max. capacity
High-strength materials made in the EU for high quality
Flexible easy adjustment for untroubled height alteration when moving from one vessel to another
Well-suited for any water conditions and high trolling speeds
Multi-positioning for wide range options
Keeps sonar on the surface for constant connection with smartphone
Troll from boat/kayak to scan and create maps and cast out to scan and use for ice fishing
Scans and maps show up on any tablet, computer, etc.
Web ID:

21AR2UPRKYKBNDLXXFEL

SKU:

22162302